Venus Williams – Vegan Tennis Wonderwoman
*This post may contain affiliate links, which allow us to earn a small commission at no cost to you. Any recommended products are products we at MylkMuscle use and enjoy, and these links help us keep the site going.*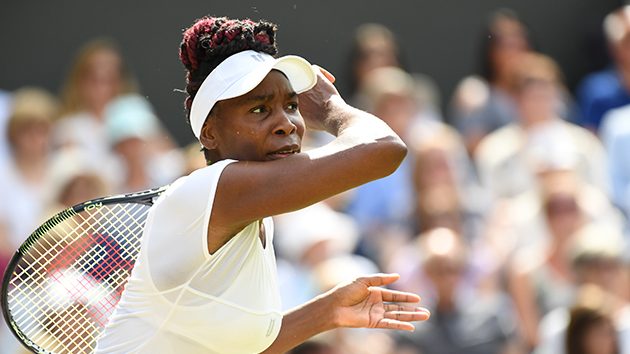 Venus Williams is a world-renowned tennis player, famous for becoming the first Black American woman hit #1 in the world rankings. Her accomplishments include seven Grand Slam singles titles and fourteen women's doubles major titles, and she and her sister are still unbeaten in Grand Slam doubles finals. While many people witnessed Venus's reign on the tennis court over the past decade, some may not know that she has been vegan since 2011.
Also Read: Kendrick Farris – Olympic Powerhouse
An Incurable Disease
Venus decided to adopt a plant-based diet after being diagnosed in 2011 with Sjögren's syndrome, an autoimmune disease that can affect moisture-producing glands and various organs within the body, causing dryness, fatigue, and pain. While there are currently no known cures for this disease, symptoms can be managed through various treatments and lifestyle changes, including a plant-based diet (which helps reduce inflammation).
The change in diet had a major effect on Williams's symptoms without requiring a bunch of medications! As she explained to Insider Magazine, "Living with an autoimmune disease, things can get a little tricky and you can be on loads of medicine, and that's not something that I want to do." Going vegan allowed Venus to manage her condition well enough to continue her career as a professional athlete. It also had some great benefits for her skin, which is unsurprising as studies have shown that eating more fruit and vegetables has complexion-improving effects.
From Raw Vegan to "Junk Food Foodie"
Initially, Venus decided to eat a raw vegan diet, which consists of foods that are either raw or heated at temperatures below 104-118°F (40–48°C). A raw vegan diet does have potential to exaggerate the already impressive benefits of a vegan diet, but it comes with some risks as well. It may be more difficult to create a nutritionally balanced diet. It also may contain more acidic foods, which can cause tooth decay. Because of these challenges, Venus eventually added cooked foods back into her diet, saying that a fully raw vegan diet was "unsustainable" long-term.
While Venus went vegan for her health, she still enjoys the occasional treat. "I'm definitely not a robot. You can reward yourself and have fun eating as well," she says. Some of her favorites include donuts, pie, and French fries.
Helping Others Go Vegan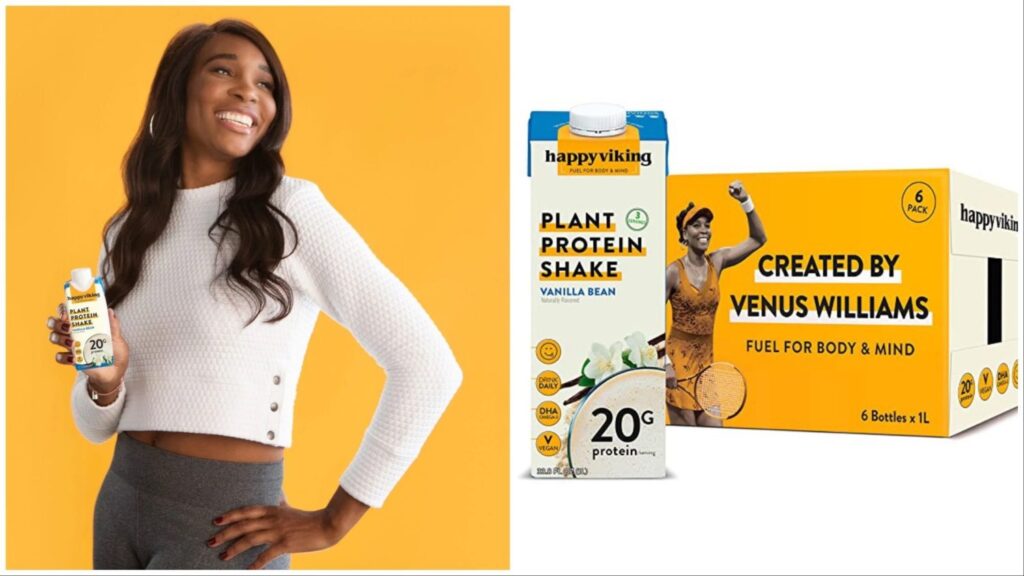 Venus's change to a vegan diet has been so successful that other athletes ask her for advice on reducing or eliminating meat from their diets without slowing down or underperforming. One such athlete is her sister and doubles partner, Serena. Serena hasn't gone completely vegan, but does eat mainly plant-based food in solidarity with Venus. Speaking to Bon Appetit, she says, "I've been eating a lot healthier for my sister."
Venus wanted to make her vegan lifestyle accessible for everyone, so she launched a new vegan nutrition brand called Happy Viking in 2020. Speaking about the company's mission, she says, "Since adopting a plant-based diet and exploring superfood nutrition, I've seen the benefits for my body, my mind, and my performance firsthand. I want to give other people that opportunity to be healthy, to feel good, to be able to live out their dreams." Currently, the brand has two main products: meal replacement shakes and protein shakes.
In additional to the nutrition brand, Venus has several other products and brands worth checking out. She is credited with the foreword on one of top selling vegan recipe books, Unbelievably Vegan, written by Chef Charity Morgan. She also has a fashion and personal item brand called EleVen, which makes great products like this vegan sunscreen, and a custom line of daily living products called the Venus Williams Collection.
Where Is Venus Today?
While Venus's world rankings have dipped, she is still considered one of the greatest tennis players of all time. She continues to play today, even as recently as the 2022 US Open. In addition to her sports career, Venus is an important advocate for veganism, mental health, and gender equality. She was an investor in PlantX, a plant-based grocery store that aims to be "the vegan Amazon". She has also spoken in interviews and through organizations she's involved with about mental health issues athletes face, which in turn has allowed her to help her fans as well. Whether you're a fan of tennis or not, it's easy to admire and respect Venus for all of the great work she's done on and off the court!
Want to know more vegan celebrities and athletes? We've got you covered.